How to place a sample order
1. Add a product you like to sample the cart by clicking the below button.
2.

Add a sample to the cart successfully, you can continue shopping by clicking the RETURN To SHOPPING button, or you click ENTER The SAMPLE SHOPPING CART button to checkout.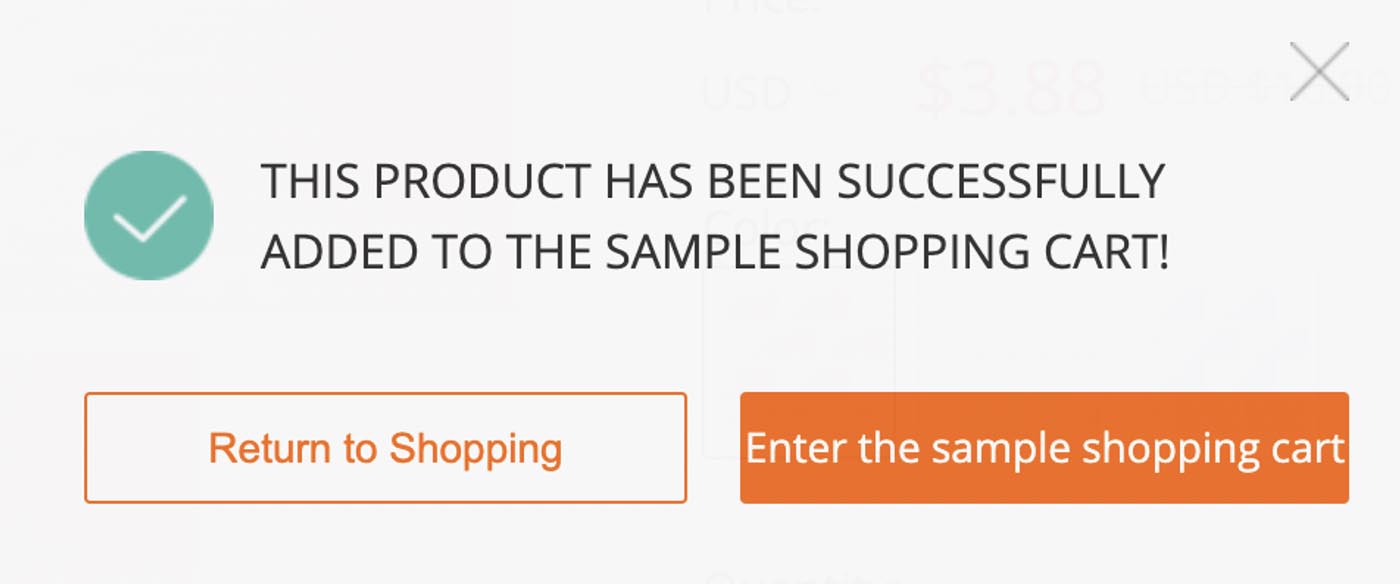 3. And then you will enter the sample shopping cart, go to check out by clicking the CHECK OUT button. If you are not ordering a sample, click the NORMAL SHOPPING CART button to enter the normal shopping cart to check out.

4. Enter the Checkout page to fill your email to receive the order information, you will receive a Purchase order confirmation after you complete placing an order. Also, the shipping address and contact number are required for shipping.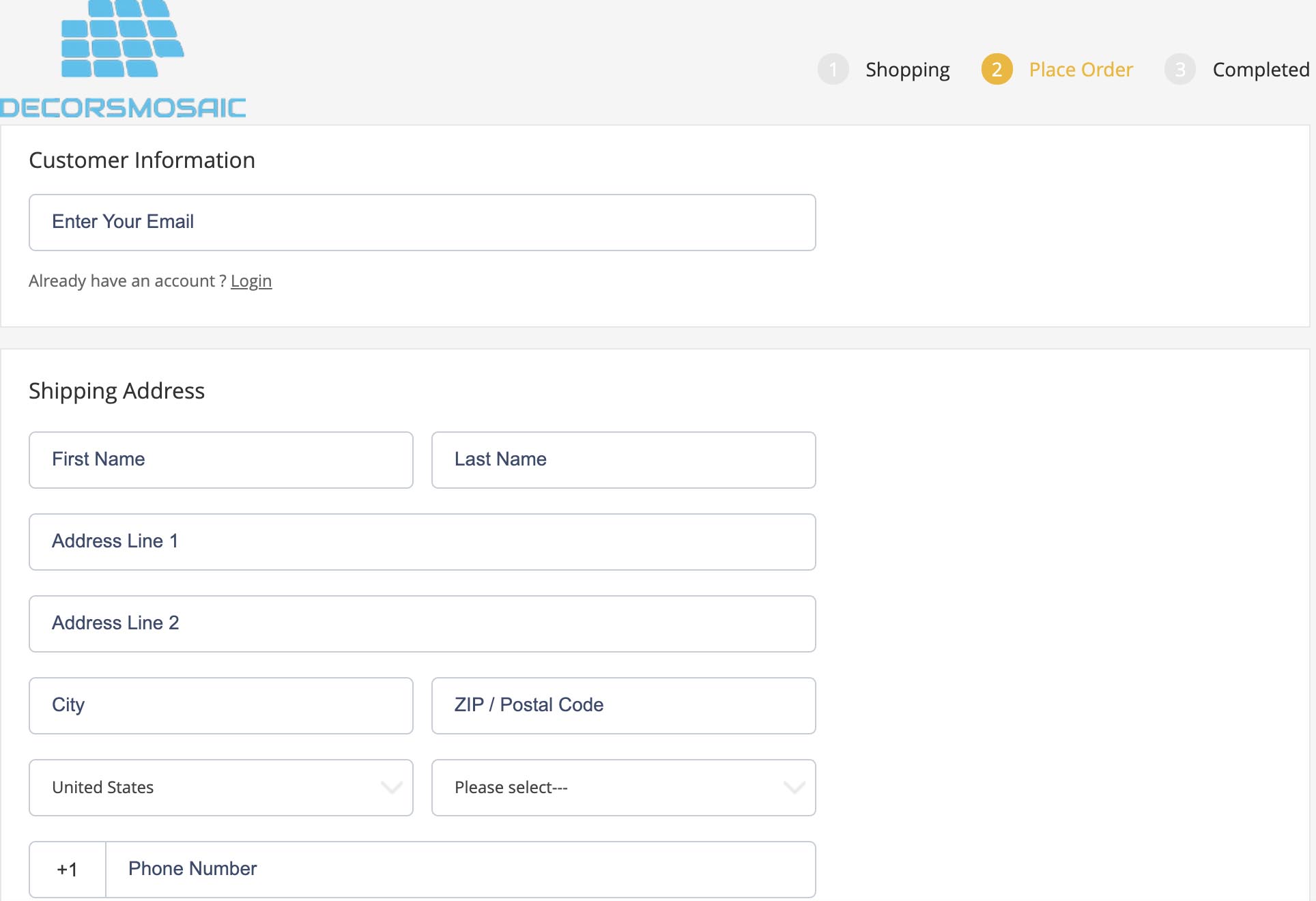 5. Decorsmosaic Team will process your order once we received your order, we will let you know after the sample is shipped out by sending you a shipping notification email. You will see the tracking number and which carrier we are using for your order, you can always check your order status with the tracking number.